Jacques Moderne Ensemble
Conductor: Joël Suhubiette
HEAR THE VOICE
Tears of London
17 December 2022 at 5pm in Le Bugue, in the church of Saint-Sulpice

.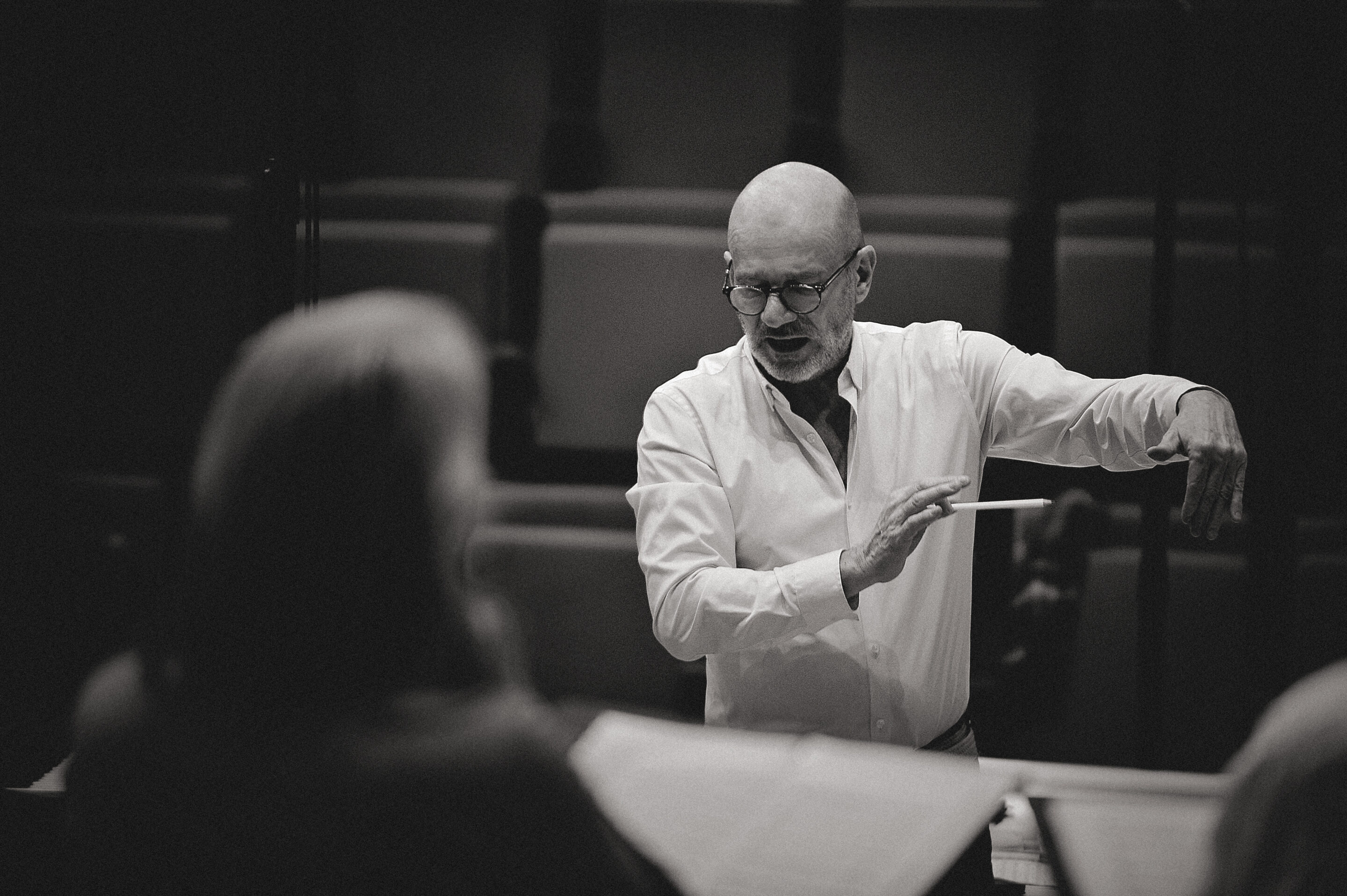 This programme consists of beautiful pieces from the collection The Teares or Lamentations of a sorrowfull soule (The Tears or Lamentations of a Sorrowful Soul, 1614) by Sir William Leighton (1565-1622). Born into a family of lower Shropshire gentry, Leighton was to achieve high office: MP for Much Wenlock in 1601, a gentleman of the Royal Guard in 1602 and a knight in 1603. However, from 1604 onwards, a series of debts and disastrous financial dealings led him to 'experience the long and painful trials of imprisonment, setbacks, torments, illness and afflictions'.
It was while in the Marshalsea Prison (in London) that Leighton wrote this collection of repentance poems. In it he informed readers of his intention 'God willing, to publish soon some sweet musical tunes and melodious accents'. True to his word, a collection of the same name was published in 1614, in which 'some of the most excellent musicians of the time (William Byrd (1538-1623), John Dowland (1563-1626)?) have, out of affection for me, composed most exquisite and melodious music, the better to embellish my poor efforts'.
Alternating with the brilliance of the great choral polyphonies, we discover the intimacy of these spiritual madrigals composed by Byrd, Gibbons, Wilbye & Dowland on texts by William Leighton.
This programme has received the support of SPEDIDAM and ADAMI
From the repertoire a cappella from Renaissance music to opera and contemporary works, Joël Suhubiette devotes most of his time to directing his ensembles: the Toulouse Chamber Choir The ElementsHe has been performing contemporary creation, a cappella and oratorio repertoire, as well as music for a number of years.Jacques Moderne Ensemble He has been the artistic director of the Orchestre de Tours since 1993, with whom he devotes himself to the early repertoire of the late Renaissance and early Baroque periods. After studying music at the Toulouse Conservatory, Joël Suhubiette developed a passion for the choral repertoire; he began as a singer with Les Arts Florissants with William Christie, he then sang with Philippe Herreweghe at the Chapelle Royale and the Collegium Vocale Ghent (Belgium), before becoming his assistant for eight years. This decisive encounter enabled him to tackle a vast repertoire of four centuries of vocal music. Today he performs operas, oratorios and cantatas with several French orchestras and instrumental ensembles ? Les Passions-Orchestre Baroque de Montauban, The Folies Françoises, Café Zimmermannthe Orchestre National du Capitole de Toulouse, the Orchestre de Chambre de Toulouse, Les Percussions de Strasbourg, the Ars Nova Ensemble, the Orchestre de Pau-Pays de Béarn, the orchestras of Saint-Céré festivalHe is also a member of the board of directors of the Dijon and Massy opera houses. At the head of his vocal ensembles, he has recorded for Virgin Classics, Hortus, Calliope, Ligia Digital, Naïve, Mirare and Empreinte digitale. Since 2006, he has been the artistic director of the Musiques des Lumières festival at the Abbey School of Sorèze in the Tarn.
Joël Suhubiette was appointed Officier des Arts et des Lettres by the Ministry of Culture.
THE PROGRAMME
ANTHEMS
Thomas Tallis (1505-1585)
Remember not, O Lord God
Hear the voice and prayer
Out from the deep
The teares or lamentacions of a sorrowfull soule (1614)
Texts by William Leighton (1565-1622)
William Byrd (1538-1623)
Look down, O Lord
Be unto me
Come help, O God
I Laid me down
MOTETS
William Byrd (1538-1623)
Emmendemus in melius
Thomas Tallis (1505-1585)
Loquebantur variis linguis
ENTRACTE
The teares or lamentacions of a sorrowfull soule (1614)
Texts by William Leighton (1565-1622)
Orlando Gibbons (1583-1625)
O Lord, how do my woes increase
John Wilbye (1574-1638)
O God, the rock of my whole strength
John Dowland (1563-1626)
I shame at mine unworthiness
LAMENTATIONS
Robert White (1538-1574)
Lamentations
ANTHEMS
Thomas Tallis (1505-1585)
O Lord, give thy Holy Spirit
O Lord, in Thee is all my trust
From 20 to 29 July 2022, then from September to December between Le Bugue, Les Eyzies and Saint Cyprien, the Festival that goes from Renaissance music to Piazzolla!